Hello everyone, I hope you have all had an amazing start to your Summer whatever you are doing. So as you can tell by the title of this post it's going to be my July playlist.This post was meant to be up last week but I posted my week in pictures instead. Yes, I am aware we are not in July anymore but I'm still going to post this because I am a rebel. I found so much amazing music in the last month and I can't wait to share it with you all so let us get started…
DRAKE-ONE DANCE FT: WIZKID & KYLA
Unless you have been living under a rock for the last couple of months you will either be obsessed with this song or utterly hate it . Me personally, I'm obsessed with
it. One dance is the first single from Drakes number one album 'views' . This song has two features from Nigerian recording artist, songwriter, and performer Wizkid and British house music singer Kyla. I have to admit I have never really been a fan of drake before but there is something that really draws me to this. It's really catchy and I just love it. This song spent 15 weeks at the top of the UK singles chart which wasn't quite enough to beat the record for longest stay at number one. This record is held by Bryan Adams, (everything I do) I do it for you which spent 16 consecutive weeks in 1991. This song has been on repeat for me which is why it makes it onto this list
GAVIN JAMES- BITTER PILL
This is a song I found about two weeks ago. I had seen adverts on facebook advertising this single I never thought much of it. I was looking through I
tunes trying to find some new music and I came across this song, so I listened to the preview and I feel in love with it. His voice is so strong on this track, he has been compared to Ed Sheeran but I feel they are both very distinctive and unique.I have yet to listen to the rest of the album 'bitter pill' but from the other songs I have heard it really fits in with the overall mood of the record.
VIOLA BEACH-SWINGS AND WATERSLIDES
You may remember reports on the news in February of a tragic accident in Sweden involving an up and coming band from the UK. This was Viola beach. Sadly none of the 4 members or their manager survived. The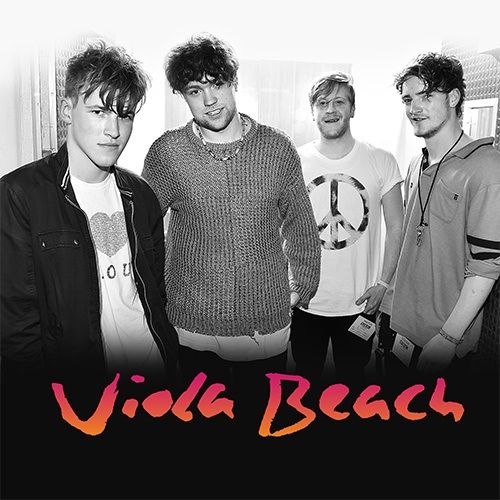 release of their self-titled album went ahead in honour of all the hard work and effort that went into it and was released on the 29th of July. The album is so amazing and you can just tell by listening to it how talented and hardworking they were.I have to say my favourite song Is 'swings and waterslides', it's the first song on the album and it was also released as a single peaking at number 11 on the UK singles chart and number 3 on the sales only chart. The album itself also reached number 1 this week. It's a shame they aren't here to see the success of the album. RIP
LETS EAT- MACKLEMORE & RYAN LEWIS FT: XP
In the last week or two, I have become obsessed with Macklemore and Ryan Lewis's new album 'This unruly m
ess I have made'.I love so many of the songs on the album some of my favourites include 'Brad Pitt's cousin' and Kevin. I have to say the song that really struck me during the first time I heard the album was 'Let's eat'. This song is really light and humorous,it basically about how he wants to lose weight and be healthy but he just loves food. I'm pretty sure most people wold be able to relate to this song which is why it's so effective and not just that the songs beat and melodies are on point.I haven't mentioned yet but this song contains one of the many collaborations on the album this is a collaboration with 'XP' the same person who features on the track 'Brad Pitt's cousin'. His chorus is really catchy and effective in splitting up Bens verses. In the context of the album it really fits, the album does cover some serious topics so lighter songs are needed to lighten it up and to show another side of him.
TOM ODELL- CONCRETE
I'm listening to Toms latest album 'wrong crowd' now as I write this actually and really enjoying i
t if you haven't heard the whole album I really recommend that you do. Anyway, I'm not here to talk about the album I'm just talking about his latest single 'concrete'. This song really stands out to me. It's real music it's so well written and real instruments there is something about this song that feels so raw and real. For me, this one has been on repeat for the last couple of days. I can't wait to see how this song does in the chart.I don't know what else I can say about this song apart from you need to listen to it.
I hope you enjoyed finding out what music I'm loving at the moment I really love writing these posts. I will see you next week for another post. Have an amzing week. Byeeeee
ANNOY ME HERE:
INSTAGRAM: Lucy_mccourt_xoxo
TWITTER: Lucy_mccourt
FACEBOOK: Lucy Mccourt (I have my own page now)
EMAIL: lucymccourt@ymail.com