Today I am back to share with you my December indie playlist, here are all the songs I have been loving over the last month, all these songs were submitted to me either via my email: lucymccourt@ymail.com or my submit hub: lucymccourt/submithub
I have made a Spotify playlist at the bottom of the post with all these songs and a few more!
Minula- Breeding grounds-
This track opens up with a futuristic build that soon met by a dreamy guitar before incorporating heavy drums and transforming into a strong pop rock track. The vocals in this remain pretty smooth throughout which reinforces the pop sounding feel.'Breeding grounds' has plenty of ups and downs to keep the listener engaged, overall a really solid track that is a great addition to any playlist.
For fans of 'The 1975' and 'Meshuggah'
Animal Hands-Hunger-
Animal hands are a post-rock band from Australia and they are back with their latest single 'Hunger' taken from their upcoming debut album 'Tonic Clonic'. The track has clear influence from the early nineties with its hints of classic underground punk vibes. It's grungy riffs and pounding drums ground the track and make way for the punchy female vocals that take the spotlight, I always find it really refreshing when I hear a female voice on a punk/rock track as it's not overly common and tends to bring more originality.
For fans of 'Wolf alice' and 'P.J Harvey'
11-Find a way-
'11' are a South London made up of vocalist James Lamb and multi-instrumentalist and producer Richard Craker. The pairs second single 'Find a way' is a well-polished track that fuses a soft rock vibe with hints of electro-pop at points. It has an overall uplifting and warm feel to it that I really enjoy, Lamb's smooth vocals presenting the poetic heartfelt lyrics work well and Crakers production skills are excellent.
For fans of 'The XX' and 'James Arthur'

Cassidy shooster- waste
Cassidy Shooster is a 17-year-old singer-songwriter, despite her young age her music sounds as if it was made by an established recording artist who has been in the industry for years upon years. Her single 'Waste' gives off a Chilled R&B inspired vibe that works really well with her stunning vocal range.
For fans of 'Gabrielle Aplin'
The retroaction-these things for you
This track from Toronto based Rock band 'The retroaction' had me hooked within the first three seconds. It is jam-packed with bouncy rhythmic riffs that bring the fun 60's and 70's inspired groove into the modern scene. The lyrics are based on the idea of loving a stranger and the brief moment of imagining your life with them despite never even speaking. The video is also pretty cool and features records so that's a bonus point on my behalf.
For fans of 'The Kinks' and 'The white stripes'
Jack Vallier-change your mind (Stripped)
Jack is a British singer-songwriter who has just released his debut four-track EP 'Rebekah', each track tells a different story and 'Change your mind' tells the story of bargaining in a relationship.The uplifting piano and gospel sounding backing vocals really bring this track to life demonstrating the real talent that Jack has when it comes to both his instrumentals and songwriting. I highly recommend giving the EP a listen as you will be taken on a strong cohesive story of a universal truth.
For fans of 'Tom Grennen' and 'Yellow days'
Trigram-Tickdown
This is a fantastically layered hard rock from the track from US-based band 'Trigram'. With its intro teases the listener for just the right amount of time before smashing in with the headbanging worthy drums. It's a really well produced and recorded track that while heavy does settle really well. Its' a bit on the long side, however, it doesn't feel like a chore and the last minute is definitely the most explosive.
For fans of 'Tool' and 'Alice In Chains'
Night ships- Defaulter of skill
Night ships are a Seattle based trio who released their debut self-titled album earlier this year. This is their new from that 'Defaulter of skill'.The track displays hints of shoegaze and post-punk through its emotive vocals, overdriven bass and Powerfull precise Drums. These guys are really good at playing around with genres to find a perfect unique balance.
For fans of 'Dinosaur Jr' and 'Built To Spill'
 Cecilia Ebba- voices
This is a beautiful Self-produced atmospheric single from London based singer-songwriter Cecilia Ebba. Its Deeply personal lyrics, delicate vocals and stripped back production makes for a raw and well-polished track. Ebba only started sharing her music with the world earlier this year so I am really excited to see what the future holds for her.
For fans of 'Bon Iver' and 'Billie Marten'
Midnight pilot- Harder to find
Formed in 2014 'Midnight pilot' is made up of four lifelong friends who love making music together.They have crafted a raw, yet confident sound through their fun indie rock tracks.The song 'Harder to find' is a perfect example of their signature sound featuring a  bouncy bassline and grungy vocals.
For fans of 'Coldplay' and 'Tom Petty'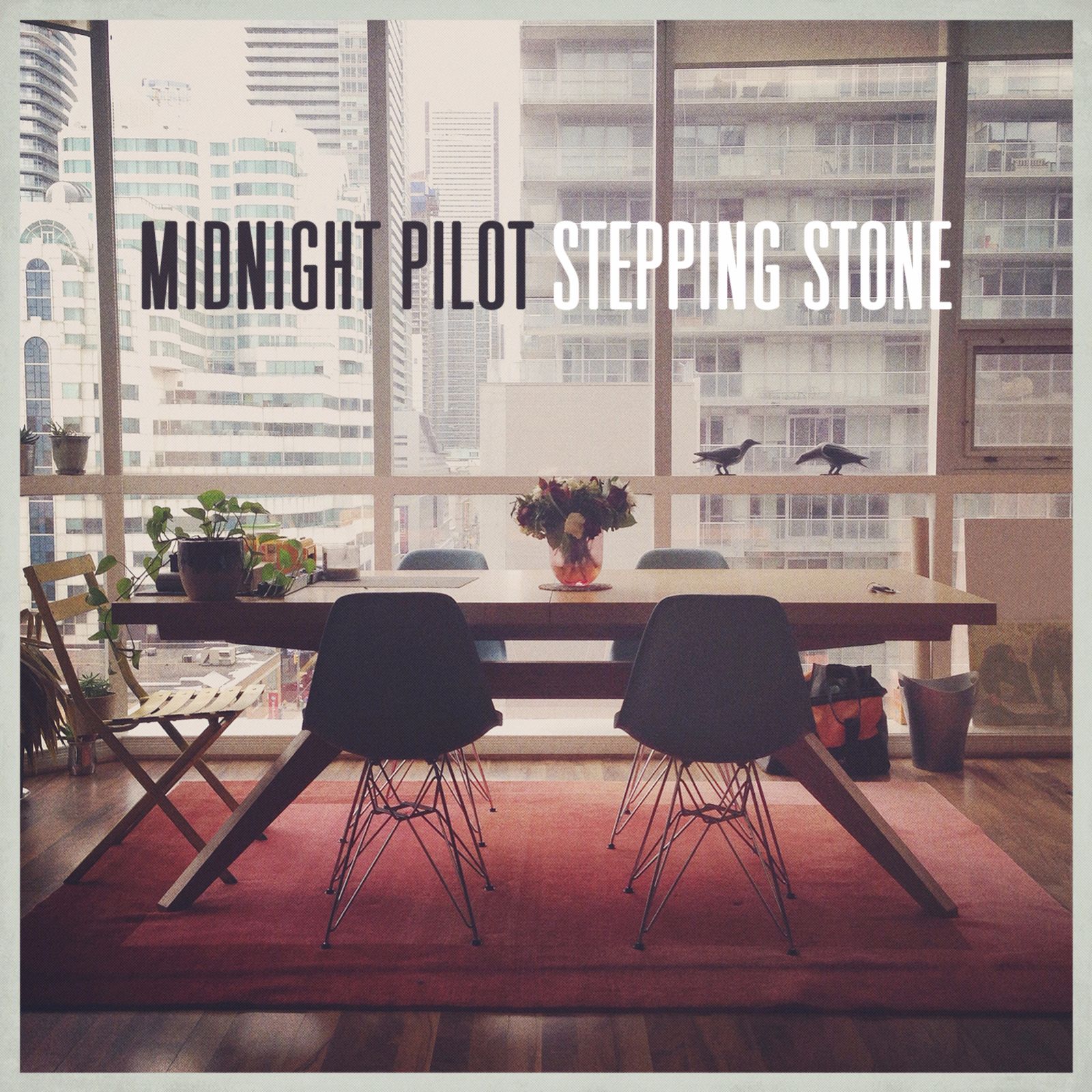 Dahlia- Blackness
Dahlia are a Swedish band who are ready to hit the scene with their revolutionary sound. Their deep and heavy ambient sound and light vocals are a blend of modern metal and pop music, they have really created their own unique sound that sets them apart from the current acts on the scene. These guys have a lot ahead of them and I'm super excited to follow them on their journey.
For fans of 'Royal blood' and 'Paramore'
The Habits- Feeling it
Riding the border of alt-pop and alt-rock, The Habits seamlessly blend elements of both genres in their new track 'Feeling it' opening with classic acoustic strings before transforming into fantastically produced track with the catchiest lyrics. This track is guaranteed to get you toe tapping and wanting more.
For fans of 'Lewis del Mar'
Shorelines- Lies
'Shorelines' are a Brisbane formed band who are set to change the way pop-punk is delivered. Thier latest track 'Lies' tells the story of a broken friendship that ended with dishonesty. It's the bands heaviest track yet featuring thunderous drums and perfectly sculpted riffs.
For fans of 'All Time Low' and 'Neck deep'