In my opinion 2017 has been a pretty decent year for music, we have had everything from stunning debuts to fantastic comebacks. In this post I will be counting down my top 15 tracks of 2017, to qualify for this the song had to either be released in 2017 or have been in the UK top 40 at any point. I have also got my top 10 albums post coming up soon so If you enjoy this then please do keep your eyes peeled for that. Without further ado let's get into it with my number 15…
15- No-one knows me like the piano- Sampha
Coming in at 20 is the lead single from Sampha's Mercury prize-winning album 'Process'. The track is called 'No one knows me like the Piano' and as you can probably gather is a beautiful piano ballad. This song took a few listens for me to really get to grips with however it is a truly beautiful track that really showcases Sampha's talent as a well-rounded soul musician.
14- There's a honey – Pale waves
This is the first track from pop rock band Pale waves to feature on this list. 'There's a honey' is their debut track, it's got serious 80's inspired vibes with the use of dreamy synths.The song is one of the best debuts I have ever heard because I feel they have already nailed down their distinct sound and style. Be sure to keep your eyes peeled for more from them on this list!

13- Found what I've been looking for – Tom Grennan
'Found what I've been looking for ' is the title track of Tom Grennan's latest EP and is such a stand out track of the year for me. Tom just has the most delightfully distinctive voice of any pop artist on the scene at the moment so paired with some light pop-rock riffs this song is one that cannot be missed. I was also lucky enough to have seen Tom perform this song at LeeFest 2017 and trust me it's even better live.
12- Saw you in a dream- The Japanese house
The Japanese house just makes some of the most breathtaking indie pop songs I have ever heard. However, my favourite has to be 'Saw you in a dream' which is the title track of her  4th EP. It is just such a dreamy track that transports you to a place of tranquillity, Ambers vocals are just so hauntingly fresh and I cannot wait for them to release a full album. I saw them live last December supporting The 1975 and there is just so much potential there.
11- Tokyo Myers- Bloodstream
I never thought I would ever be writing about a Britains got talent winner, however, I could not do a countdown of my favourite songs and exclude 2017 winner Tokyo Myers debut single a cover of Ed Sheeran's hit 'Bloodstream'. If you don't already know Tokyo uses a traditional piano and futuristic synths to create truly magical covers and originals. His first single was released a couple of months ago and is his version of Ed Sheeran's 'Bloodstream' that was a fan favourite during his run through the show. I am obviously a huge Ed fan but even I have to say that I prefer Tokyos's version as he doesn't just cover the song, he totally remade the song as his own and I love it.
10- Walk on water- Eminem feat Beyonce
This track almost missed being on this list as it was only released a short while ago at the time I'm writing this post. I was super excited when I found out that Eminem had collaborated with Beyonce as they both are such huge icons. The first time I heard the track I knew it had to be on this list, I really loved the contrast between the pairs vocals and the song was so well written and produced. Overall a really good comeback for Eminem!
 9- Waiting- Jake Bugg, Noah Cyrus
This is a collaboration I didn't see coming however It works really well. British folk-rock star Jake Bugg has paired up with the younger sister of Miley Cyrus on this chilled track. The beautifully distinctive voices of both Jake and Noah harmonize perfectly over the soft piano. Definitely a stand out moment on Jakes latest album.

8- Black rain- Creeper
Black rain is the lead single from Horror punk band Creeper's first studio album 'Eternity in your arms'. 'Black rain' opens with an anticipation building monologue before smashing in with pounding drums and screeching riffs.Frontman Wills powerfully haunting vocals really shine on this showcasing the talent that is carried throughout the whole record.
 7- Raindrops- The Amazons.
I am a huge fan of The amazons and this is a track that really showcases what the band are capable of. I have to admit when I first listened to the album this wasn't one that I fell in love with straight away, however, I heard it live and it slowly grew on me, now it's definitely a favourite of mine.It's a well-textured guitar lead track accompanied by really catchy well-penned lyrics and indulgent vocals
6- Superfood- Unstoppable.
Oh look another Dirty hit act, this time I'm talking about Birmingham duo Superfood with their track 'Unstoppable' from their second studio album 'Bambino'. This song demonstrates their well crafted and confident sound and the eclectic mix of instruments used. I feel that with the bouncy vocals and catchy hook on this track that it's almost impossible for a listener to not be instantly drawn in which is why it's my number 7 track.
 5- She's creeping- Royal Blood
'She's creeping' is possibly the most chilled track off of Brighton rock duo Royal bloods highly anticipated sophomore release 'How did we get so dark' and is by far my favourite. I listened to the album about 4 times on its day of release and this was the track that jumped out at me and really took me by surprise. The slow build really incorporates aspects of grunge funk that effectively breaks up some of the heavier tracks. I had the pleasure of hearing this live a couple of weeks ago and it was such an amazing experience.
4- Eraser-Ed Sheeran
This is the bold opening track from Eds third studio album 'Divide'. I have always quite enjoyed Eds rapping and this track is a perfect example of it, however, the lyrical content is what really stands out to me here, we hear Ed recapping his career up to now and the struggles he has faced as well as the great points of his career including a mention of his three nights at Webley Stadium. This track is one that I still listen to often, I love it!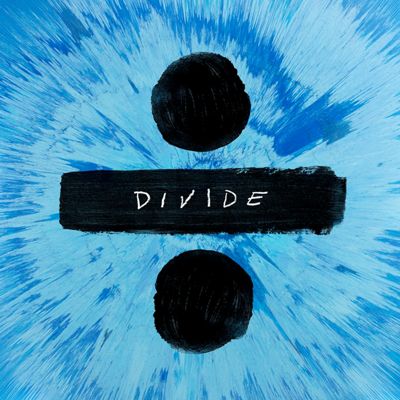 3- New years eve- Pale waves
New years eve is the third release from Manchester four piece Pale waves and is by far my favourite. Despite their small number of releases these guys have managed to cleverly craft their own sound and produce really well written and polished tracks. New years eve features the iconic bouncy rhythmic guitar and soft atmospheric synths that have become a well-established staple of the bands sound.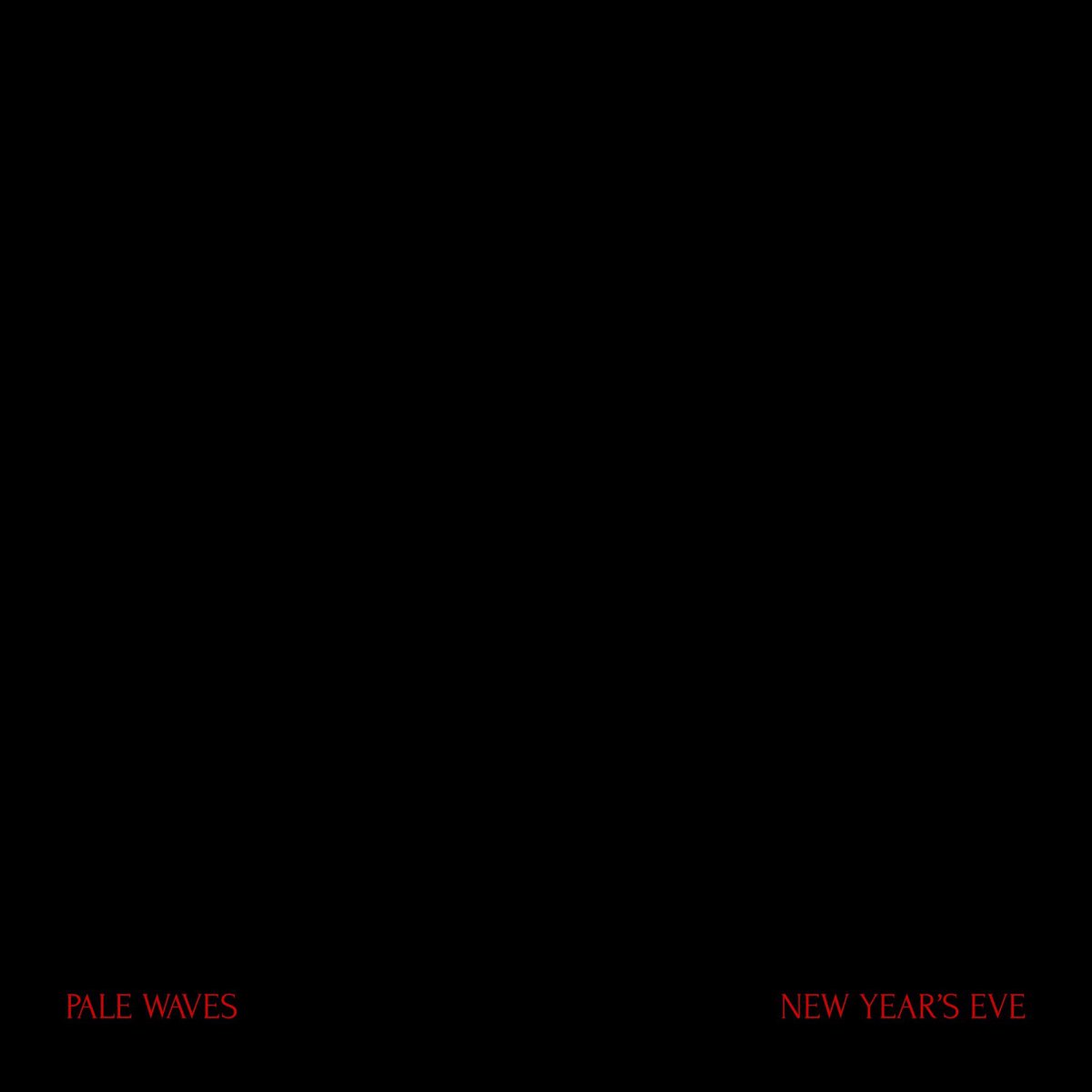 2- Don't delete the kisses- Wolf Alice
It wouldn't be an end of 2017 countdown without a track from Wolf Alice. 'Don't delete the kisses' was the second promotional single released in the run-up to their second studio album 'Visions of a life'. It's and beautifully delicate track that shows a side to frontwoman Ellie Rowsell that we rarely get to see, we hear her softly recite the verses almost in a whisper before she really hits the chorus with such force however still sounding angelic. Keep your eyes peeled for my end of year album countdown because I will be talking more about the album in that.
1- The maze- Manchester Orchestra
Manchester Orchestra are an American band who released their 5th studio album earlier this year and it's opening track 'The Maze' is without a doubt this is the best song I have heard all year. The first time I heard it I actually had goosebumps and I knew instantly that it would snatch the top spot on this list. Every single second of it just oozes beautifully crafted power.The soft strums of guitars introduce the tracks ambient glow before you're hit with the raw vocals, the song continues to take you on a journey with a futuristic build and faint whispering. Overall this track is a perfectly layered anthem that I cannot fault which is why it's my song of the year!
So there you go, my top tracks of 2017! Do you agree with me, did I miss any? Let me know in the comments below and I will see you soon with my top 10 album countdown!