It's that time of the year again, I'm here with my top gift picks for that music lover in your life. This year I have split this up into sections according to price and included one gift per category and those are Turntable, Earphones, headphones, Speakers and then a fun quirky gift. There will also be a follow up to this with my under £20 gifts so keep your eyes out for that.
Also a little note here the prices listed are the RRP for the product however, the link will be to the cheapest store I could find it at (You're welcome). 
£20-£50
Turntable –
Akai Blue Briefcase- £39.99
www.hmv.co.uk/AkaiBlueBriefcaseTurntable
If you are a regular reader here then you will probably be surprised to see me recommending a suitcase-style turntable but I do believe they can be a great gateway into the hobby and aren't nearly as bad as people make them out to be. Obviously, don't be spinning your white labels or special editions on here but this AKAI all in one is a great entry point gift for the casual collector in your life.
Earphones-
DutchBudz- £29
If you're looking for a high-quality pair of wireless earbuds that don't break the bank Dutch Budz are the perfect choice. With up to 5 hours playtime on a single charge plus another 19 hours with their nifty little protective charging case these are great for people on the move. They're also water-resistant and super comfy, The perfect gift for that music, podcast or audiobook listener in your life. They only cost $39 but with my secret link you can pick a pair up for only $29. #AD
Speakers-
Mordaunt Short M10- £49
www.Richersounds.com/MordauntShortM10
Despite these sitting on the lower end of the price scale these Mordaunt Short M10's do not comprise on build quality or sound boasting a Long-throw woofer for a rich bassy sound and a heavy duty MDF casing for a sleek and weighty design.
Quirky-
Long Live Vinyl 6 month Subscription- £29.33
www.longlivevinyl.net/Subscribe
If you're looking for a gift that keeps on giving a 'Long Live Vinyl' magazine subscription is perfect. A 6 month subscription comes in at just under £30 and they've currently got a deal on where if you pay via direct debit you will get a free pair of ATH-M20X headphones worth £45. I've been reading this magazine for just under a year now and each edition is jam-packed with quality vinyl related content.
£50-£100
Turntable-
Audio Technica AT LP60- £99.99
www.Currys.co.uk/AudioTechnica-ATLP60
If you can afford to jump up a level from the AKAI briefcase turntable then I really recommend you pick one of these up. The Audio technica AT LP60. This plays at two speeds, features a dual magnet phono cartridge for either phono or line-level input and an interchangeable diamond stylus for precise and accurate tracking. You can also use this to transfer your analogue collection to digital if you wish, this is the next step into the hobby for any aspiring collector.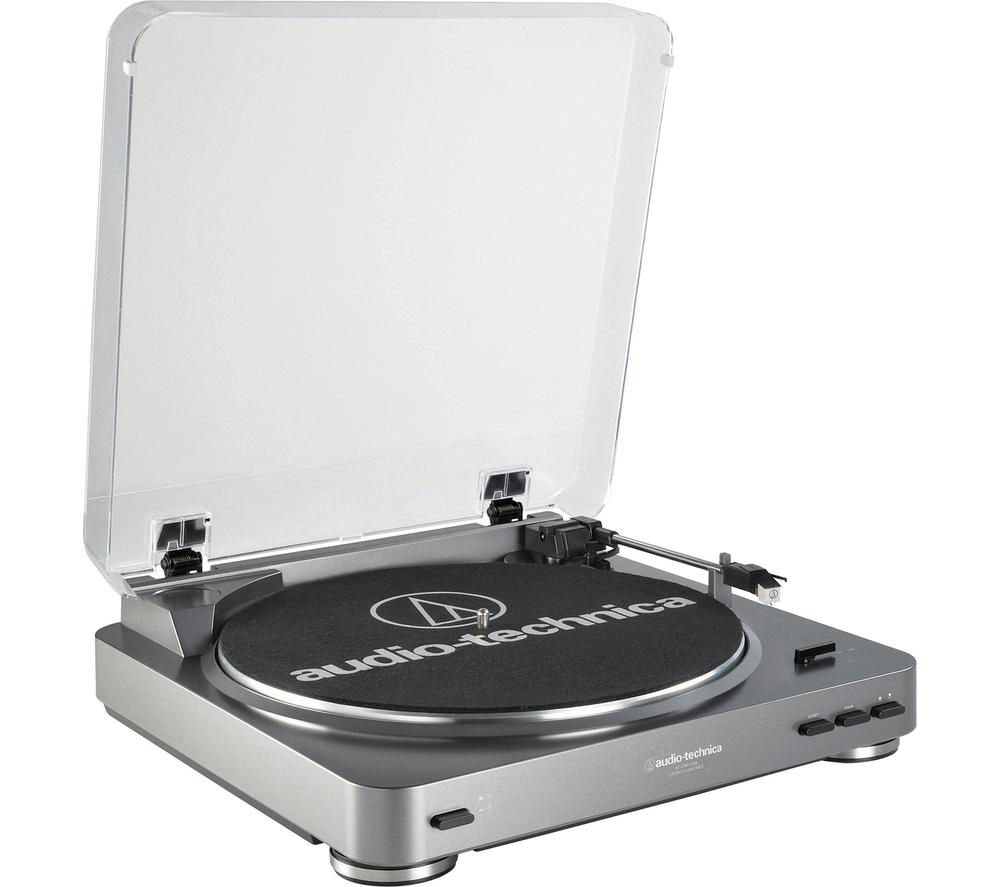 Headphones-
Skull candy Hesh 3 -£79.99
Skull Candy Hesh 3's feature cosy memory foam earpieces and noise- isolating fit for optimum comfort along with high-end audio drivers and foldable design makes it the obvious midrange overhead audio choice.
Speakers-
Mordaunt Short M20- £99.99
www.Richersounds.co.uk/MordauntShortM20
Don't get confused we have not already seen these on this list these are the Mordaunt Short M20's the next step up from the M10's that cropped up earlier in the guide. Like the M10's The woofer unit here makes use of a  long-throw lightweight bass cone for a powerful bassy kick. What sets apart these from the cheaper alternative is thier front-mounted bass port placing less demand on the amplifier enhancing the deeper notes at a lower volume. 
Quirky-
Guitar Coat Hanger- £99
www.Notonthehighstreet.com/RealGuitarCoatHanger
Set to spice up any hallway this real guitar coat hanger, coming in two colours each hanger is hand sanded, painted and sprayed to ensure quality. All pieces are from played guitars which only makes me love them even more, a real story behind all of them. These come complete with fixings and is strong enough to hold three coats, a fun statement piece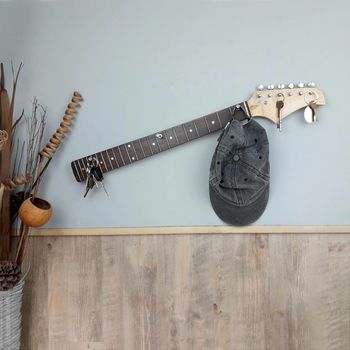 £100- £250
Turntable-
Project ELEMENTAL- £229
www.Richersounds.co.uk/ProjectElemental
If you're looking for a more minimal turntable the Project Elemental is for you, this simple Plug and play turntable comes with Pre-adjusted tracking force and antiskate to help out the less tech savvy who don't want to compromise quality. I love the design of the exposed belt here.
Earphones-
Beats X- £109.95
These have been my go-to earphones for a while now, and I cannot fault them. Really easy connectivity and lengthy battery life. I'm not the best at remembering to charge things and these can provide 2 hours playtime with just 5 minutes charge so great for people on the go. The buds also have magnets in them that lick around your neck to make sure you don't lose them and as a result, they have become part of my everyday outfit. 
Speakers-
Dali Spektor 1- £159
www.Richersounds.com/DaliSpektor1
Coming in at just 24cm these Dali Spektor 1's are mini but mighty. Featuring a bespoke wood fibre bass woofer for a refined and natural sound these and soft dome construction for smoother upper notes . I love the rich colouring here on the walnut finish but they also come in black so can blend effortlessly into any room. 
Quirky-
Tabblue – Speaker Table- £170
You only have to take one look at this to see how cool this is, who wouldn't want a table with a speaker in it? Sporting 4 integrated 12W RMS speakers to provide high quality sound all round, it's modern textured design features real wood veneer. The table itself runs off of a lithium rechargeable battery which allows wireless play for 7 hours. This also acts as a charging port for up to two devices, a real hub for any modern room. 
£250+
Turntable-
Audio Technica LP120- £259
www.Richersounds.com/AudiotechnicaLP120
The Audio Technica lp120 is actually my turntable, I've had it for about a year now and cannot recommend it enough.  This three-speed direct drive turntable has everything you'd need, Pitch control if you want to try your hand at mixing, optional 78rpm playback if you wanna spin some Shellacs. This thing is a brick, the build quality is exceptional,the super sturdy aluminium cast platter, thick chunky dust cover and sleek pop up light shows off AT's attention to detail. 
Earphones-
Beats Solo 3 – £299.99
More Beats here in on list with the new Beats solo 3's. Pure adaptive Noise-Cancelling makes for a natural transition. Much like the Beats X these charge super fast offering up to three hours of battery life from a 10-minute charge, something I really enjoy about these is that it comes with a single-sided detachable RealTalk cable so you can keep listening even with no charge. Plenty of colour options with these but my favourite by far are these grey and gold. Just a note as well, Currys are currently giving 9 months of a Deezer subscription with these, so you'll have more than enough tunes to listen to.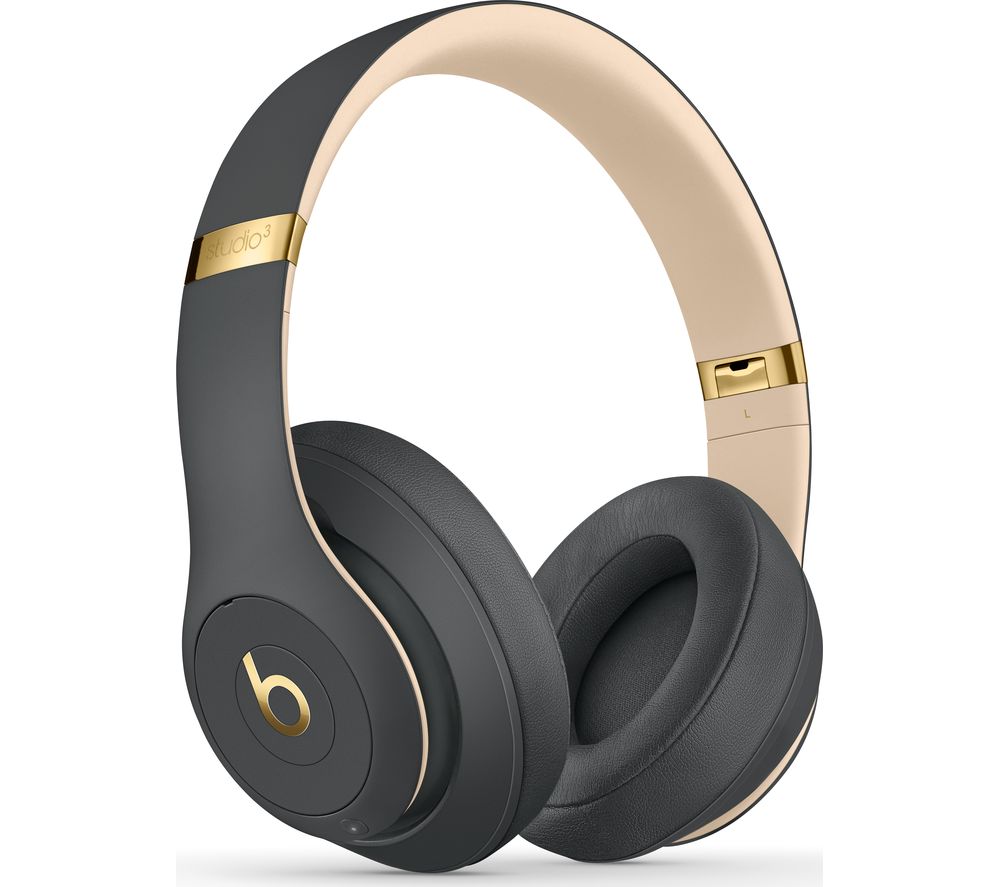 Speakers-
Audio Pro ADDON T14- £349
www.Richersounds.co.uk/AudioProADDONT14
The ultimate pair of active bluetooth speakers here in the form of the Audio Pro ADDON T14's. Producing full body stereo sound with their punchy digital amp serving up juicy bass and clear treble. With both digital and analogue inputs, these are a must have for any audiophile who wants to take thier sound to the next level.  
Quirky-
Marshall Fridge- £302
www.Gear4music.com/MarshallFridgeMF-3.2
The second most expensive item on this list is possibly one of the less essential ones yet definitely the coolest. This 92 Litre Capacity fridge is modelled off the classic JCM800 head uses genuine parts making for an amazingly realistic replica. A little pricey but the quality is here.
If you have enjoyed this please consider voting for me in the UK blog awards, I am nominated for Arts and culture blog and Social influencer, you can do that here:  www.ukblogawards.com/catagories